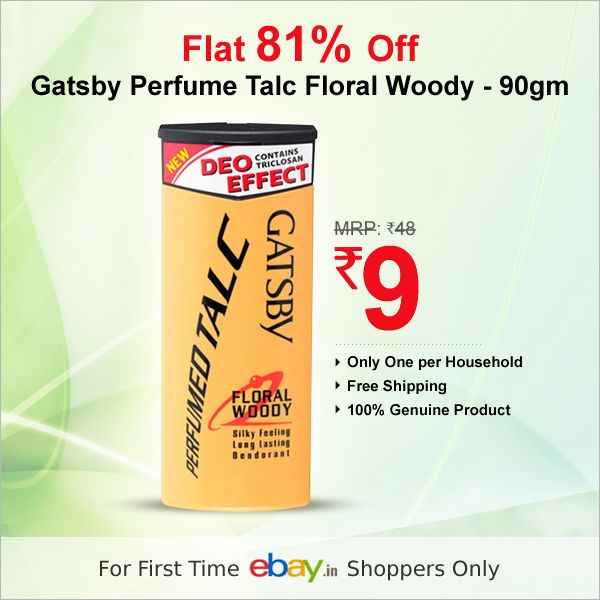 Get a 90gm Gatsby Perfume Talc Floral Woody
for Rs.9 only. That's a 81% discount from the MRP. Another great deal from Sankalp Deals on eBay. There is free shipping too.
To buy Close Up for Rs.19:
Click Buy it Now
Login
Pay

Note: This is only for those customers who haven't bought anything yet on eBay from their account. If you've already purchased something, make a new account.