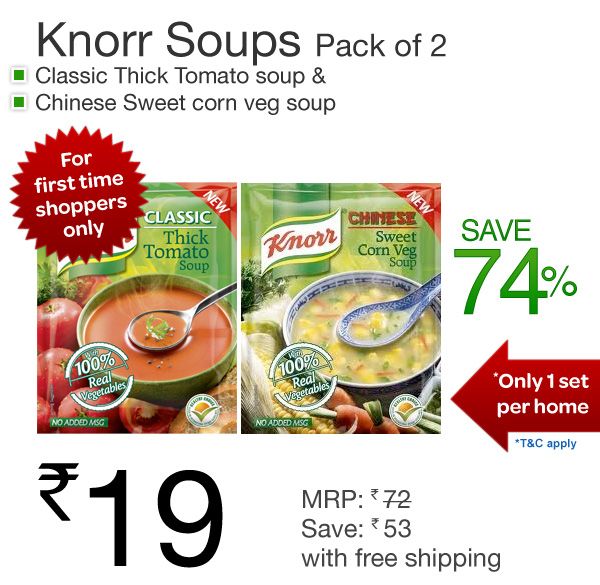 Another great deal by Sankalp Deals on eBay. 2 Knorr soups, Classic Thick Tomato, and Chinese Sweet Corn Veg Soup for Rs.19 only! You also get free shipping.
To Buy 2 Knorr Soups For Rs.19:
Click Buy it Now
Login
Pay
Note: This is only for those customers who haven't bought anything yet on eBay from their account. If you've already purchased something, make a new account.